An International Movement
With an International Project
Changes caused by industrial development have endangered or ended many artistic traditions. Only support and encouragement to great craftsmen and traditional artists can contribute to saving them.
The Movement for Wisdom & Compassion is an international cultural movement whose aim is to raise awareness of Tibetan sacred art and cultivate a greater public appreciation of its rich qualities, while also helping it meet the challenges it presently faces without losing its essence.
It is an opportunity for the world to view Tibetan sacred Art and appreciate the values and aspirations that are expressed through it.
The Movement was born inside the Norbulingka Institute, a Trust under the chairmanship of His Holiness the Dalai Lama whose aim is to preserve Tibetan culture. The Embracing Compassion Movement organizes events in support of Tibetan Art, focusing on the creation of special projects. The first of these is the Lives of the Dalai Lama a collection of 25 exquisitely executed thangkas commissioned by His Holiness the 14th Dalai Lama and created for the first time at Norbulingka Institute. A touring exhibition starts Feb 20, 2017 and will continue traveling in the US and internationally. Embracing Compassion is a social enterprise dedicated to sharing the insights and values of universal inclusiveness and interdependence.
A recent study was done by Melissa J. Dolese, PhD showing the positive influence art has in inspiring compassionate action. Click the link to read the study below.
Limited Edition, Sizing and Pricing
Limited Edition Prints
By declaring that a print is being released as a Limited Edition, we are formally stating that prints of a particular type and size will only ever be printed in that specific quantity. Due to the limited nature of these prints and our unique pricing structure.
The Embracing Compassion Collection is committed to releasing our fine art print strictly as Limited Editions
Each print of the Limited Edition will be hand-numbered. For example a print numbered 18/50 means that it is print number 18, out of 50 available prints in that size and substrate. Once an edition sells out, we will never print that edition again. Maintaining this discipline is a legally binding obligation that we deeply respect.
Sizes
54″ x 42″ inches (137 x 105 cm)
Numbering
The Lives of the Dalai Lama Series (16 set series) hand numbering will be 1- 50.
The Complete History of Tibet (25 limited editions) hand numbering will be 51-75.
Dalai Lama 14 (3 set series)  will be numbered 76- 200.
Individual Dalai Lama limited edition prints will be numbered from 76- 500 excluding the Dalai Lama 14 individual prints which will start at 201-500.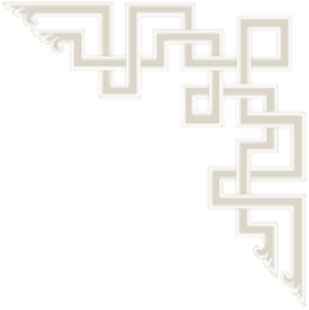 The Norbulingka Institute
Norbulingka's success in maintaining the inspiration of Tibetan Sacred Art is based on preserving age-old styles and techniques that are transmitted from master to disciple. The ancient Tibetan artistic spirit is preserved by providing education and a conducive environment, and by encouraging the public to give this art the appreciation it deserves. The Norbulingka Institute was inaugurated in Dharamsala in 1995 to preserve Tibetan culture in exile and train a new generation of artists.
The Thangkas
Thangka paintings are used by Tibetan Buddhist as meditational aids and inspiration in their practice. Thangkas are painted on a base of cotton canvas stretched over a wood- en frame and applied with a mixture of chalk and gesso polished with a smooth stone. The deity is drawn on the basis of a proportion grid, and colors, based on mineral or vegetable pigments, filled in through different techniques of brushstrokes.